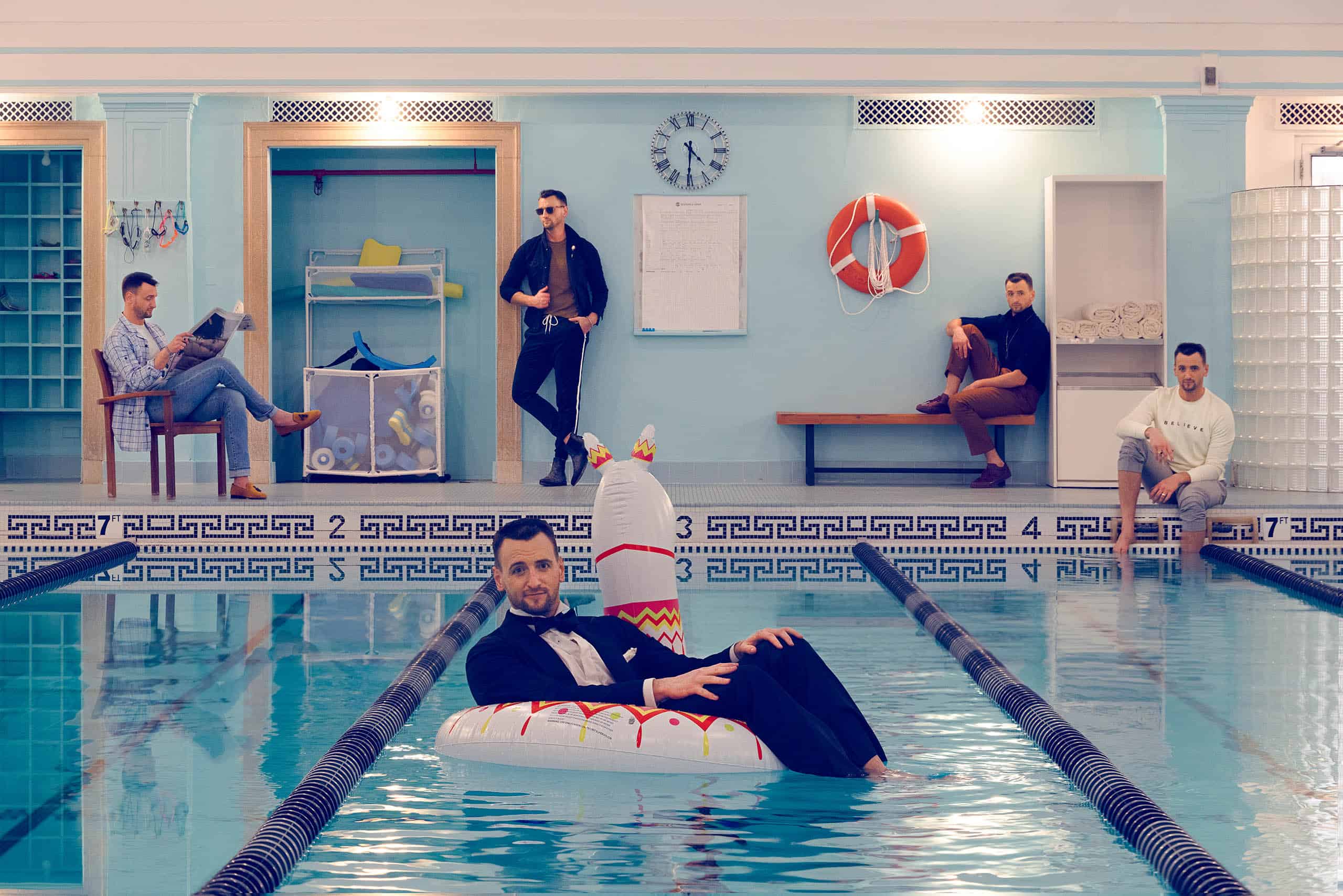 About Us
For some, style is a passion.
For us… it's our mission.
Here, Style Is a Way of Life
Everyone has a mission in life, and this is ours: To ensure you look and feel your best — because looking your best makes life better.
To the G ALXNDR family, styling is so much more than just clothes. We've created a safe place for you to feel comfortable sharing who you truly are as a person — the ambition, goals, what drives you, doubts, self-conscious areas, all of it — so we can affect actual change in your life… not just your style. You'll just happen to walk away looking your best, too.
We've built our brand and style each client through the lens of our Five Pillars of Style: Versatility, Timelessness, Individuality, Enjoyment, and Ease. Following our methodology and making it both easy and fun, we've turned styling into an essential service for anyone that is looking to improve their life.
No matter what you are trying to accomplish, G ALXNDR will help you get there, and it will be one of the best things you've ever done for yourself.
Grant Alexander
Stylist & Fashion Editor
Whether it's an athlete, celebrity, businessperson, stay-at-home parent, artist, creative, etc., Grant Alexander just loves talking about, and helping with, style. In fact, if you get him going on the subject, he might not shut up. It's his passion and life. Having appeared more than a dozen times on the cover and in spreads of national and local magazines, Grant gets fashion and style. He's been in, and produced, dozens more fashion, style, and weddings photoshoots.
On the wedding side, Grant is quickly becoming the country's go-to stylist for high-end wedding looks and styling, establishing himself as the person to work with for today's engaged couples and the luxury planners and photographers they use.
After years of experience running a custom clothing company and working with hundreds of styling clients, Grant knows how to make people look their best for any situation or event. Adding that to his connections in the fashion, wedding, and grooming industries, you don't have to look further than Grant for advice and suggestions, next-level creativity for daily life and photo/video shoots, or a life-changing style journey.
Meet the G ALXNDR Team
Our team of stylists continues to grow throughout Chicago and the U.S. If you are interested in becoming a stylist or are interested in opportunities within G ALXNDR, please email careers@galxndr.com with your portfolio or resume, the last song you listened to, and what dish you'd bring to a BBQ.
Jessica Klaas — Personal Stylist & Wedding Stylist
Danny Mohler — Personal Stylist
Salvador Garza — Wedding Stylist
Naya Gasper — Social Media Manager
Don't let anymore opportunities or events pass you by
Make a positive change for yourself and start your styling journey right away. It's really quite simple, you just have to get in touch.